How the QR menu helps venues in the pandemic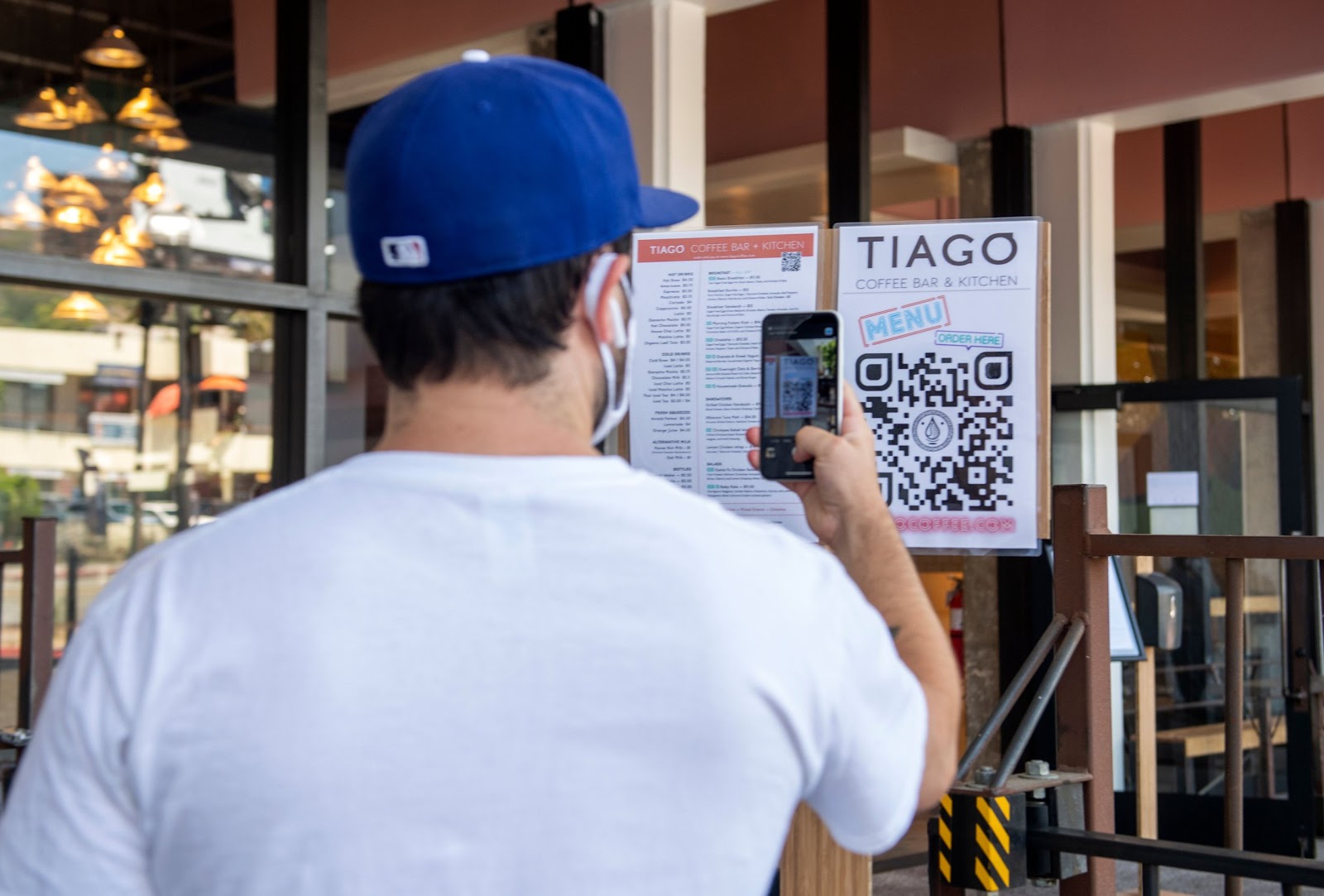 Several years ago, the use of QR codes and online menus was considered an exclusively privileged opportunity for restaurants, cafes, and hotels. This form of interaction with guests made a positive impression on people and optimized the work of the venue. Today, the QR menu is not just a fashionable and useful tool - it belongs to the category of "essential" work tools.
New global trends in the restaurant business

People from all over talk about the pandemic, and thereby we've learned new behind-the-scenes facts about how food and drink venues work - for instance that a paper menu is in fact disposable. The establishment must dispose of the menu and replace it after being provided to one customer. According to the influential research by Good Morning America, menus contain the highest amount of dirt and germs. If previously salt shakers and pepper containers were leading the list, nowadays the printed menu is considered to be 16 times dirtier. Do you still want to touch a menu? There is an alternative: this is a QR code.
So, the online menu allows users to scan the QR code, open the list of available food and drinks, place an order, and pay for it. They don't need to contact the waiter, ask for the bill, wait for their turn, etc. The diners can find all the necessary information on their smartphone, including reviews, list of ingredients, and recommendations. At the same time, there is no need to install any third-party applications.
The restaurant is only required to print its codes and place them at tables, in shop windows, on the website, or on social networks. Most guests already know or will intuitively understand what to do with the barcode, although you can add a short instruction to your QR code.
This is not a novelty for many venues all over the world. QR code-based menus are already familiar to restaurant diners in developed countries. But it was in 2020 that such a useful add-on became decisive in serving guests.
Objectives and goals of the QR menu in the pandemic
In short, a QR code-based menu provides many benefits for a restaurant: it allows for cutting expenses for paper menus, reducing the workload on waiters, improving overall staff productivity, and enhancing the restaurant's reputation. Under the conditions of the global coronavirus pandemic, it's worth mentioning 2 more key advantages: reduced physical contact and the ability to keep the establishment running.
Goal # 1. Reduce physical contact

It's 2020, and suddenly QR codes are popping up everywhere. The fact is that the quarantine has obliged catering establishments to comply with a number of rules to ensure guests' safety. What's more, in many countries the Disease Control and Prevention Centers have issued official restaurant guidelines. The following have become the key ones:
- avoid using common items, i.e. printed menus;
- replace paper menus with touchless ones for the contactless placing of an order and paying for it.
It's convenient for both parties. In doing so, users can share your menu, thus giving good free advertisement for your venue.
Goal # 2. Continue working in any conditions

Even when all catering establishments were closed during quarantine; restaurants and cafes could continue serving people. The credit goes to the contactless menu. The venues have outspread their QR codes on websites and social networks, in shop windows and signboards, and on brochures and other promotional materials.
People placed orders, and then waited for home delivery or came to pick up food for themselves. At the same time, they could maintain social distance and avoid crowds.
What will happen after the pandemic?
What's interesting is that the use of the QR code menu won't be a temporary solution. After long-term quarantine restrictions, people have come to rethink the culture of food and communication. So, now, many people will continue to wash their hands more thoroughly, use antiseptics, and keep a distance. Restaurateurs have already noticed a new trend: guests are reluctant to touch printed menus, preferring a safer and more convenient contactless form. This means that if you don't introduce the QR code menu, you will lose clients in the future.
Therefore, the coronavirus pandemic brought the QR technology a surge in popularity and also let it become firmly established. Now, using the contactless menu is considered not only on-trend and convenient but critical for the safety and health of people.
The QR code menu system is very flexible. It is effectively used in fashionable restaurants with a large customized menu, small coffee shops with a small assortment, and small hotels in resort towns. Thanks to its user-friendly functions, the touchless menu ensures convenient use for both guests and management.
---
---