How to keep the establishment staff from getting overworked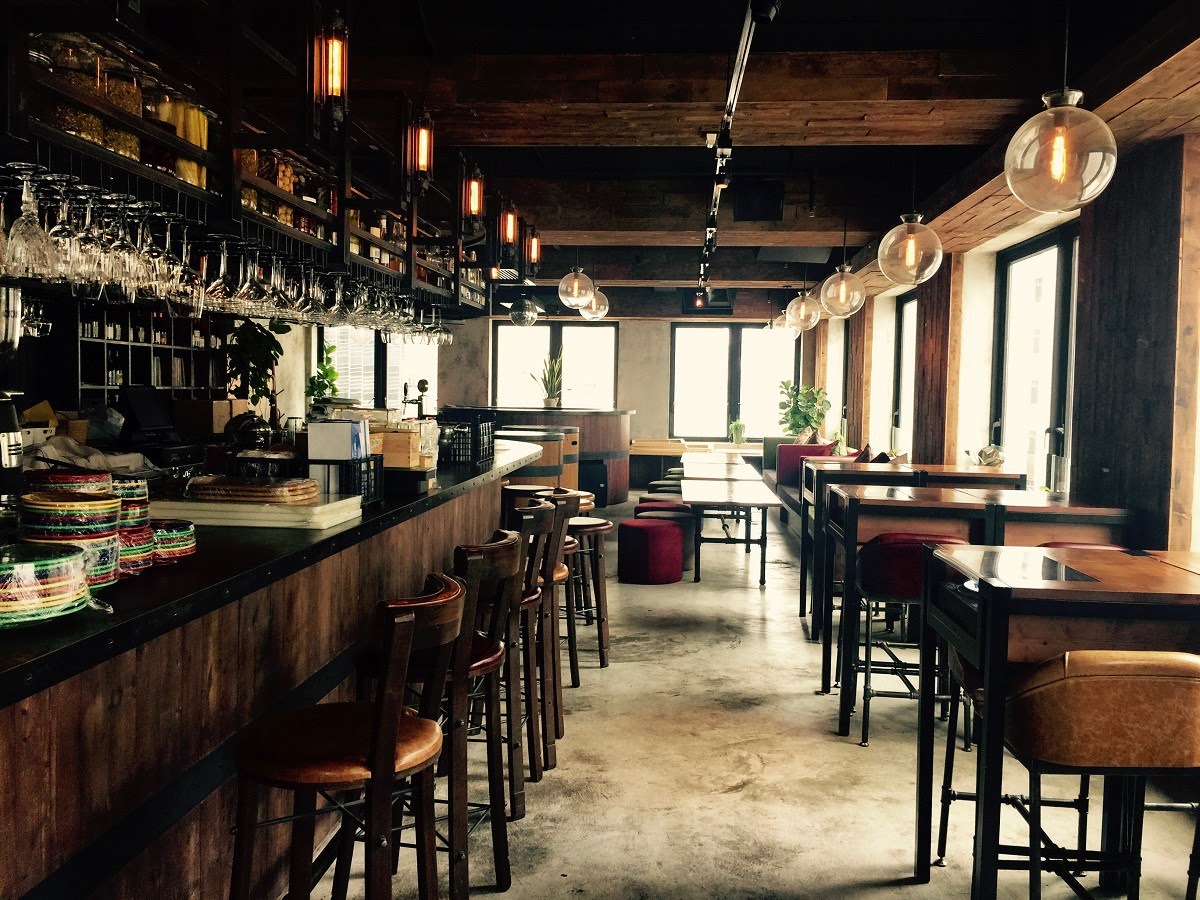 ---
The operation of any high-end restaurant or small family hotel depends on the people. When your employees are too tired or don't feel motivated to work as a team, the service becomes less and less customer-oriented. The waitstaff has no desire to welcome guests with a friendly smile or provide them with pleasing service - the only thing they have on the brain is how to finish the shift and go home as soon as possible.
Why your staff deserves extra attention
Indeed, no one will benefit from such a situation. Employees who are not interested in work cause staff turnover (according to the statistics, ⅔ of the staff is changing during the year); establishment owners waste time hiring, onboarding, and training newcomers while competitors serve real customers and make real profits. Therefore, remember: how good your staff is will be reflected in the potential success of your establishment on a business scale.
Yes, the productivity of the staff of your establishment is the key to its profitability and popularity. On the one hand, friendly and experienced waiters are in constant interaction with guests: they advise dishes, take orders, and serve tables. On the other hand, high workload, total responsibility, and unjustified fines lead to a decrease in staff motivation. As a result, the establishment's rating among regular and potential guests is slowly but surely dropping.
It is the responsibility of the administration and the restaurateur to rationally optimize the work of the establishment. You should put efforts to motivate your waitstaff, bartenders, and cooks, to reduce excessive workload, increase productivity, as well as to encourage creativity and teamwork. There are several effective methods to realize that.

Methods to optimize staff productivity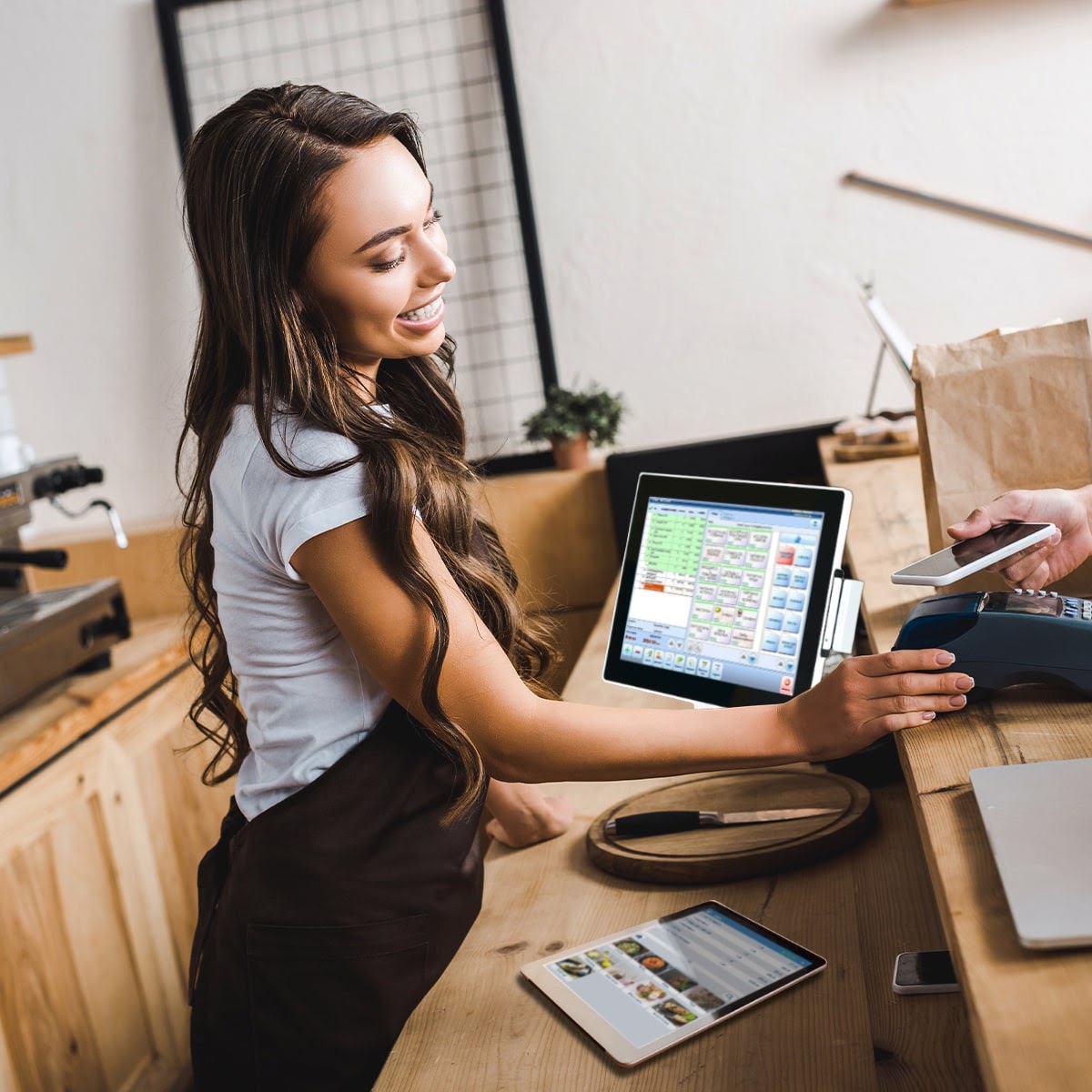 1. Automation
The National Restaurant Association of the United States has published the results of a study showing that in 2020 establishments aim to maximally robotize the process of accepting and delivering an order to a client. Thus, approximately 41% of restaurants and cafes plan to introduce self-ordering kiosks, add tablets at the table, and leverage special software. This will help reduce staff workload, speed up customer service, and increase the development potential of an establishment.
An additional bonus of automation is improved control of the overall work of the establishment. For example, you can monitor supplies storage, make a quick inventory, maintain detailed technological maps, prevent thefts, etc.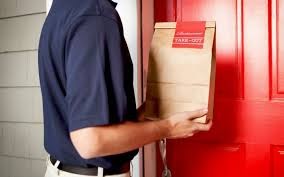 2. Food to-go and food delivery

This trend has already been in demand for many years: it is convenient for people to order takeout food or get it delivered directly to their homes or offices. According to statistics, over the past 5 years, the demand for such services has grown by 35%. In 2020, remote ordering of goods has become more widespread throughout the world.
Millennials are key consumers of food delivery and takeaway services. They are distinguished from other generations by high requirements for restaurants and cafes: the individual approach, creativity, and possibility to track order status. To meet these challenges, establishments have to introduce new technologies, in such a way pleasing customers and simplifying the work of staff.
.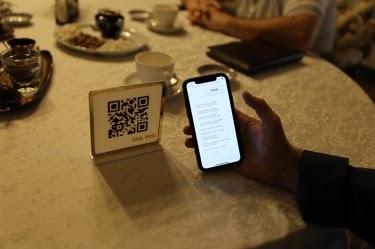 3. Digital menu with QR code

Printed menus are slowly becoming a thing of the past and will soon become irrelevant. Initially, establishments preferred to upload their PDF menus to special services in order to allow guests to open the electronic version of the menu by easily scanning a QR code. They've made a step further and today have reached a new level: the establishments create full-fledged online menus with photographs, detailed descriptions of dishes and their ingredients and prices. What's more, guests can read and write reviews, make a pre-order, pay a bill via a QR code, and make use of other convenient services.
Hence, guests feel more comfortable and confident. They can easily place orders, order additional items, thus increasing the average check. As a result, clients would rather choose your establishment than the competitor's one.
How to take your establishment to a new level?
You need to keep up with the actual needs of your clients and take into account the in-demand trends. For example, the research company NRA Show conducted research based on the American restaurant business market and published the following findings:
78% of users look on the Internet for online menus;
71% of guests want to order takeout food;
52% of visitors expect to connect to free Wi-Fi;
47% of people expect to be able to pre-order by phone;
32% of guests want to pay using Apple Pay and Google Pay.
Want to be a sought-after restaurant in your segment? Identify the needs of guests and simultaneously endeavor to simplify the work of the waitpeople and kitchen staff. Automation, your own food delivery service, and a digital menu with access via a QR code are key steps to the staff work optimization.